Uncivil Minded Homestay Guests Owner's Nightmare
Malaysian Homestay
Uncivil Minded Homestay Guests Owner's Nightmare is a taboo subject to many homestay owner nightmares. But, the fact we cannot avoid it. Malaysian homestay industry has taken a leap and bound since the inception during the 1989 era. Therefore, city, small town and even village you bound to stumble across many homestay posters binding along the strategy road. In fact, you could hardly miss such gay color billboard with a contact number and extraordinary logo and slogan.
Moreover, everybody jumped into the bandwagon trying to make a quick fortune. Consequently, most of them winded up within a couple of years with many lame ridiculous reasons which are beyond imagination. Nevertheless, people come and go is a normal phenomenon in any industry so likewise for homestay too.
Sluggish Homestay era owner's nightmare
Notwithstanding, the up and down of the homestay programmers, I too am no exception. Having said this, I experienced during a sluggish period of extensive 6 months on the stretch without any check-in. A day lapsed as if pouring money into the drain, it ached my heart, pondering what was the next best alternative exists. Persistently, I dare not to fail to know Rome was not build in a day.
On Homestay route
Disgusting Homestay Guest Owner's Nightmare
6 years passed on route to 7, now, my nightmare to begin, not due to slumming period of the year. Here goes my tearful journey.
Uncivil Minded Homestay Guests Owner's Nightmare
A group of 9 teenagers check-in for a month, working as sales promoter at the shopping mall. Comprising 3 girls and the rest were a young man. They commenced their routine working hours in the late afternoon with all garden lumps switch on 24 hours, returned in the wee hours of the night.
Occasionally, I went to the orchard to get some fresh seedless lemons, noticed they were soundly slumbering like a baby with some snoring loudly penetrated the wall. Luckily, they caused no disturbance to anybody as it is a semidetached corner lot single floor. Rubbish scattered at the front patio for days. Cigarettes butt just discarded out from the window panel. On one fine day, I noticed they dismantled a door padlock dumping at the black rubbish bin just outside the side entrance of the house. A scene of Mumbai Biggest Slum area had shifted to Malaysian soil.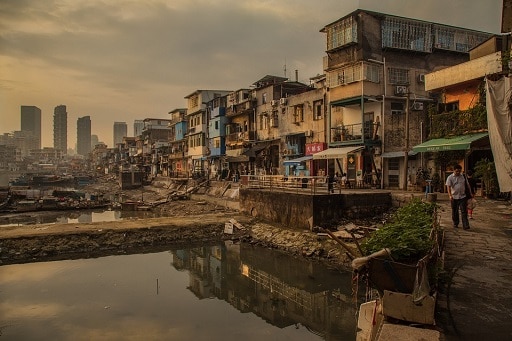 Distress Call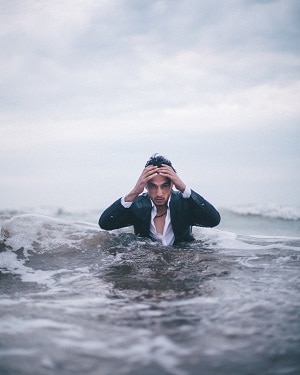 Uncivil Minded Homestay Guests Owner's Nightmare
At 1230 hours, I received a call from one of the guest.
"Boss, Can you come back immediately to open my room day"
"Why" I politely asked him.
"I locked the room door, my car key inside the room I need to rush to Johor Baru for a sales promotion at 1500 hours"
"I can't as I am outstation working, will only be back by 1500 hours the latest."
"Please call this number for the locksmith for help as he is near the vicinity."
Homestay Owner's Nightmare
Upon checking out with four hours extension of no charge, I inspected the house with their leader. To my horror and dismay,
"Why this door has no lock at all, remain an empty hole."
"I relocated the lock to my room''
"Then why there is wooden damaged hole beneath the lock?
"The wood was extremely fragile and soft, I punched it with my bare hand."
The customer is always right as I worked as a night auditor before in a three-star rate hotel.
I believed he either punched the door with a mighty force or hammer with it a blunt object. Thus, the appearance of the hollow wooden panel resulted.
He complained even further stating that the kitchen bathroom doorknob could not open. Was it due to wear and tear?
Upset Gruesome Scene
Uncivil Minded Homestay Guests Owner's Nightmare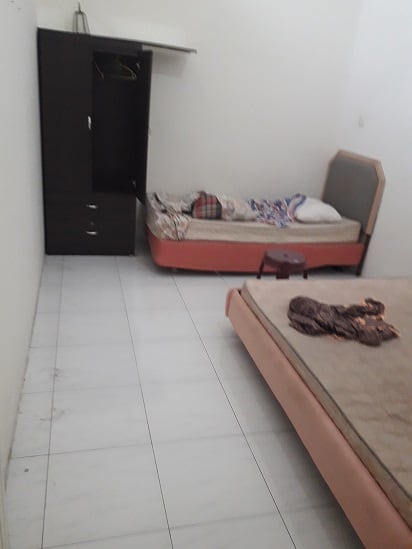 I discovered the worst horrifying scene at the homestay as if tropical cyclone swept in happyjamin.com homestay. The aftermath seeming would throw out one last night meal. Littered all over the house, with a bottle, bags and bags untied garbage, empty plastic bottle, and some unfinished canned drink. Unwrapped canny paper with human hair lying motionlessly at some corner under the bed I noticed. Dumbfound indeed.
The stained black floor in the wall, bedroom, and kitchen with tiny maggot inch for junk food droplet stumbled across. Moreover, dumped the wiring casting for the washing machine on the floor, was the casting an eyesore to them? Conversely, even dismantled the shower dispenser and dumped it on the bathroom. Prized open the Air-conditioned wiring at one of the room. Enough said, not only, they dismantled a 3 feet x 1-foot mirror mounted on the room wall, uprooted it and relocated on the top of a wardrobe. What a barbarian act worse than those wild mischievous monkey invaded the fruit tree!
"Civic Mindedness Homestay Guest?"
Uncivil Minded Homestay Guests Owner's Nightmare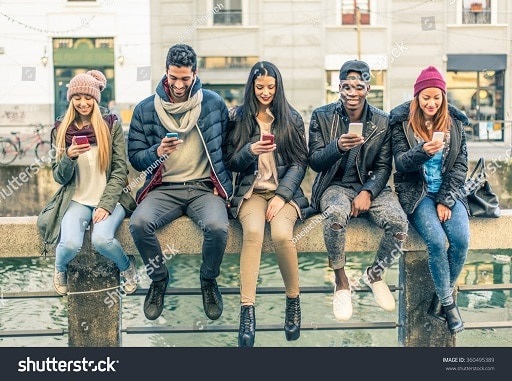 What a LOST Y generation of Malaysian? Civic-minded or econ friendly awareness advocated had long ignored and followed into the dead ear. Shall we blame their parent failed to up bring to the mound their character or our Malaysian education system? Asked the Education Minister Mr. Mazlee Malik or their parent for a diagnostics solution. Are we in the developed nation with third-world mentality? 
A shocking truth unveiled to any of the Malaysian homestay owners for next episode, any constructive suggestion I sincerely welcomed.