How to book your retreat at Homestay
Now is the time to plan a retreat at the Kluang Homestay villa. Malaysians are becoming more progressive due to their high standard of life and proximity to countries with higher income levels. As a result, Malaysians may afford to own a car and drive to see their friends or loved ones more frequently.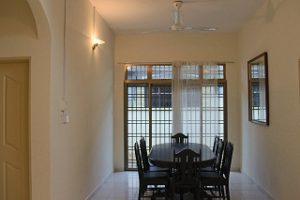 As a result of the increased demand, Malaysians are suddenly discovering a gold mine for extra passive income. Homestay, a kind of fungus blooming out of a downfall, is also acknowledged in various sections of the country. The dilemma now is how to book a Kluang Homestay property without using a third party.
How to book your retreat at Homestay
Isn't it more cost-effective to book directly?
You can find homestays in various shapes and sizes in several structures. Malaysian Homestay is unlike any other country globally because of its distinct culture. For a night or two, the guest stays at the Homestay. Homestay owners  are retirees or part-timers.
Similarly, I followed the latest trend by renovating the Kluang Homestay villa. I spend most of my time running a Homestay and maintaining a healthy lifestyle. But I'm delighted I made good use of my time by adding to economic friction.
The reason for checking into Kluang Homestay is foremost. What is the purpose of fitting into a Homestay? The guest knows better. It could be a wedding reception, a wedding engagement, a birthday celebration, or a conference.
A guest recently asked for a BBQ set and a 3-in-1 multipurpose cookware set. Of course, I complied ultimately with their request.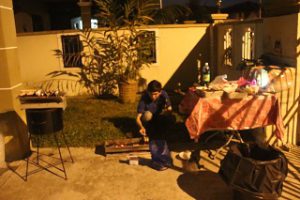 How to book your retreat at Homestay
Set the time limit.
Be explicit about how long you'll be staying at a Homestay. Because it is a per-day cost, you may need to extend your stay due to unanticipated circumstances. However, like a hotel, Homestay may have a sophisticated booking for other visitors, which is regrettable.
One visitor may check out during peak seasons, such as school holidays or weekends, and another may check in on the same day. I had a guest who requested a daily extension. I politely declined his offer, explaining that they would have to check into a hotel and incur an additional fee.
How to book your retreat at Homestay
Most homestays operate on a part-time basis. For further information, please contact the owner or visit their websites, Happyjamin.com or Kluanghomestayvilla.com. If you have any doubts, please contact the owner to confirm the number of guests who can stay.
A request for one or two beds is usually not a problem. However, if your group is more significant than 20, the Homestay is only appropriate for 12 or 13; the owner may gently decline your request.
TRANSPORTATION Once again, it is better to look for a Homestay near the destination you intend to visit. There's no point in remaining closer than 10 kilometres; it's time-consuming and wasteful of your petrol money.
I'm sure you'd curse yourself with the last snag if you didn't conduct extra study checks on the transportation aspect.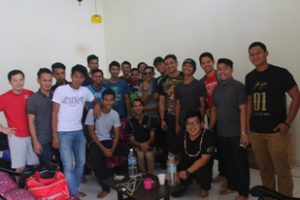 As previously stated, most homestays do not provide meals unless pre-arranged during the booking process. The Homestay where you are staying should not be more than 5 kilometres away from such establishments.
Like my Happyjamin or Kluang Homestay Villa , a seamless driving to Mc Donald's 24 drive-through outlets but just five and other most popular dining hotspots and malls. It helps you save both time and money.
Contact the host of the Homestay How to Reserve a Retreat Kluang Happyjamin Homestay. In reality, most business owners post a contact number on Facebook or an online website. Is it difficult to contact the host directly rather than booking through a third-party platform?
Nobody runs a nonprofit business without charging a 15 to 18 per cent commission. Deal with the host directly. No host is so foolish as to trick you out of a few hundred dollars when they have invested thousands of dollars in acquiring a building to run a Homestay.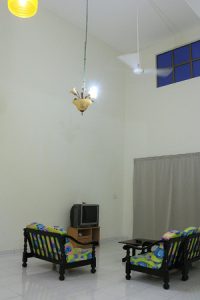 The guest has the choice of who they must influence. It's your choice. The host will usually ask for a 50 per cent deposit to confirm your reservation—a written in black and white.
How to book your retreat at Homestay
There was no explicit agreement. It's easier to make a deposit when you know the exact check-in date. It is frequently done to avoid not receiving a booking confirmation or overbooking.
After being booked three times by a third party with no upfront payment, in all honesty, three foreigners failed to arrive on the scheduled check-in date. They didn't return my call, even though I had to shop for cleaning services every day the day before.
In another case of overbooking, they put an e-banking deposit on the same day but at a particular time because two people overbooked them. Of course, I had to give the earlier guest who bank in first . They were both arrived the same time coincidentally in the evening. As a rule, first come first serve. I felt sorry for the rejected visitor, but I had no choice.
How to book your retreat at Homestay
We ask the guest to pay the balance amount during check-in while concurrently handling the key. Unlike any other, it is a win-win situation for the entire collection during the booking.
Due to unforeseen circumstances, you could not make the trip and were forced to seek a refund or check into a different hotel or Homestay.
To summarise, dealing directly with Homestay owners is less expensive and more accessible than using a third-party platform. For a quick booking of a Kluang Homestay villa, call 013-7839857.