Which Is Better to Do Home Stay or Rent Out Vacant House
Which Is Better to Do Home Stay or Rent Out Vacant House? Do you own several properties?  Do home stay or rent out? Yes, what are your options? Do you give it much thought? Do your consultations begin with your spouse, a family member, or a group of friends? What conclusion have you reached?
Your mind is a battleground where everything is possible. Do you want to do home stay  or rent it out?Regardless of the outcome, I applaud your decision to rent, as the majority of people chose the easy way out.
My partner and I both had an nasty and unpleasant time. Prior to going to bed, I experienced an interminable nightmare. Malaysia was placed on lock-down, as there had been no public flight between East and West Malaysia for nearly two years. My late mother-in-law left behind a house when her younger son died of throat cancer in March 2021.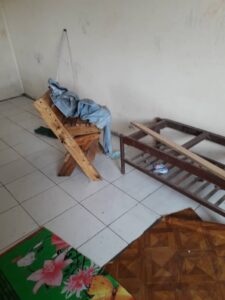 Rent out Vacant house
Our ordeal began when a stranger unlawfully occupied the vacant house and converted it into a tiny woodworking shop. Despite our shrieks at the gate, no one emerged from the house.
My partner gets weary, like a zombie, when confronted with such a vexing subject. We turned off the water supply to the residence to evict the unauthorized occupant. However, we were required to pay Rm154.34 for water usage from June to December 2021.
Even without a water source, the craftsman was able to live comfortably in the house. This is quite upsetting to us.
We disconnected the electricity source, leaving us with only the Hudson option. Despite this, we met numerous roadblocks. The illegal tenant refused to open the iron grill in order for the authority to shut off the supply. The executive in charge contacted me to inform me that their technician confronted the tenant in a rude manner, attempting to axe them for their second attempt.
Which Is Better to Do Home Stay or Rent Out Vacant House
He advised me to file a police report. What the hell is going on!
I made a total of five trips to the utilities board. Now I'm required to visit the police station, which the majority of Malaysians despise.
During the COVID-19 Sop in Malaysia, I waited patiently for nearly two hours. After learning of my plight, a very helpful Johorean police officer made all effort to write the complaint. I was ecstatic to share high tea with my wife and friend, who selflessly extended her hand and drove around in her car following her retirement. However, they never materialized.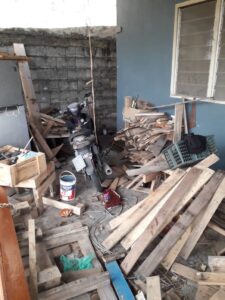 Soon after, the Johorean police called to ask for my assistance in to consult  his sergeant superior, whose office was located a few kilometers away.
Indeed, we faced an impossible problem in locating the station due to the presence of numerous dead-end roads. We have finally arrived. I inquired at the front desk but was directed to climb to the third level to meet the sergeant.
To me, climbing the staircase feels like climbing Mount Everest with my right knee osteoarthritis and neuropathy. The climb took 15 minutes, with each step wrought with nerve pain. Atlas, we finally met once all the formalities were completed. I bide him politely and descended the shaky, frightening, black stairway.
To add insult to injury, three persons were required to be present simultaneously for the technician to remove the electrical meter. For us, it is a matter of spontaneous communication! Finally, we completed the task.
Which Is Better to Do Home Stay or Rent Out Vacant House
The police informed me that the tenant would vacate the premises within three days, but this did not transpire. We went there to retrieve the key from the tenant; he entertained us by playing hide and seek with us. I sought guidance from the sergeant.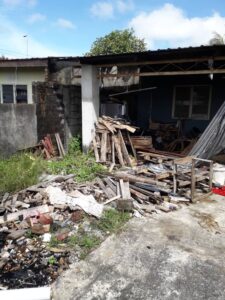 As the owner of the property, you are free to do as you like. I removed the padlock and replaced it with our stainless steel padlock. All of his tools and uncompleted work were abandoned.
After ten days of being without it, he summoned the courage to call me for the house key. He wishes to spend the night with his eldest son and complete all housework between 7 p.m. and 10 a.m. the following day. I yelled at him to stay away from my house. He went three days without cleaning the house. Do you believe he could complete the task in 12 hours? I have reservations!.
I'm looking for a new tenant; we spent RM700.00 on a professional cleaning and transporter to remove all the recycled wood chips, wooden boards, and some burning. I saved the necessary equipment and unfinished tabletop in order to offset my whole water and electric bill usage. According to my analysis, the residence is unsuitable for use as a home stay.
Do Home stay or Rent out Vacant House
I was in charge of two guesthouse units in Kluang Johor. Eco-friendly and fenced, the community is ideal for the home stay, which is flanked by fruit trees. I hired a part-time stay-at-home parent to clean the house prior to the guests' arrival the next day. The electrical issue is fixed by a semi-retired hand.
We require cash up front to outfit a home stay with items such as a bed and cot, mattress, table and chair, refrigerator, washer and dryer, and television, as well as other items such as a cupboard and wardrobe and dressing table.
Years are required to recoup the initial investment.
Marketing is critical to survival in this aggressive environment, not only from our colleagues, but also from the hotel sector. Instead of paying for adverts on social media, I established my website and YouTube channel.
Facebook, Instagram, and Twitter are all popular social media platforms.
Survival is a contest of strength. Several fly overnight home stays were permanently closed during the Covid19 pandemic.
Which Is Better to Do Home Stay or Rent Out Vacant House
Our guests pay an upfront deposit and the remainder upon check-in. There is such a default in payment; unlike the rental, the tenant may occasionally be a week late. The contract agreement has a clause allowing the landlord to charge daily pro-rota interest at a rate of 7% per annum.
Usually, we wave off because the sum is modest, in comparison to the cost of a commercial structure, which might exceed a thousand dollars in a single day.
In any sector, we are certain to come across some unscrupulous tenants. In Johor, I had one tenant who removed my aluminum toilet door upon moving out. As a souvenir, an image of a toilet door.
After three nights of check-in, some Ph.D. research students steal my queen-size coconut fiber bed—no it's surprise that some people use the Ph.D. abbreviation for Permanent Head Damage.
Do Home stay or rent out your vacant house
What is your decision, based on the preceding narration, whether you own many residential units, rent them out, or home stay? Before leaping to any decision, we should weigh the advantages and disadvantages.